Spring Carpet Cleaning
If you haven't started already, now's the time to get on the business of spring-cleaning. There's all kinds of cleaning that we put off during the winter because of the cold. This is mostly outside work and that's usually what we think of catching up on. Don't forget carpet cleaning, though. It's very important to get your carpets deep cleaned after winter.
Here's why.
General Dirtiness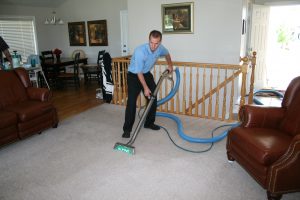 Carpets get dirty on their own, just like anything else in your home, but carpets attract a lot of dirt because we walk on them. We get dirt on the bottom of our shoes, which the carpets then loosen up and absorb. Because we walk on it, the dirt sinks in deep and gets packed down. It becomes hard and embeds itself into the fibers of your carpet, damaging them.
This deep-down dirt can be impossible to clean by just regular vacuuming. Even the best vacuum cleaners always miss some of the dirt. Without a professional deep-cleaning, the dirt builds up and causes lasting damage to your carpets. Eventually, you'll need to replace your carpets and that can be expensive.
Winter is Especially Hard
Because winter is a wet season, you will have more dirt on your shoes. This means more dirt will get into your carpets and be trampled in deep. It isn't just dirt that's the problem, though. Cities spray the roads down with salt and other chemicals to keep them from icing up. This is necessary for safety, but these chemicals are very bad for carpets. Alkaline and acidic compounds formed by these chemicals cause more damage to the fibers of your carpets than just dirt on its own. It dissolves the fibers, and when it dries, it hardens into crystalline structures that form sharp edges, cutting deeply into your carpet fibers. The wear and tear from this is far more serious than at any other point in the year. The damage is gradual, however, so we often don't notice it as it happens. It's only once the carpet's ruined that we realize how bad it was.
Allergens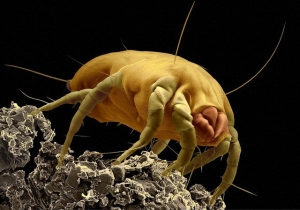 Allergies suck. They're a lot worse when the allergens get into your carpets, though. While you may not have had to worry about them over winter, now that it's over, they're starting to come up again. And since this spring has been an especially wet one, there's a good chance you tracked those allergens into your house and trampled them into your carpets without realizing it.
Not just pollen, though, dust mites are a problem, too. Dust mites produce 200 times their weight in waste each day and this (literal) crap is a very common allergen. Since mites prefer warm, humid environments, they'll love taking refuge in your damp carpets over the winter. You can't clean these creatures with just a vacuum cleaner. You need a good, deep cleaning to rid yourself of these pests.
Get Your Carpets Cleaned Today
Once the chemicals and dirt get into your carpet, it's nearly impossible to clean without professional tools and techniques. That's why people in Utah and Idaho trust Alpine Cleaning and Restoration for this job. We use state-of-the-art equipment and special shampoos designed to clean up exactly this sort of mess. We also do PH balance for your carpets so they stay cleaner longer. A regular deep cleaning from us can increase the lifetime of your carpets by several years.
So, if you want to get a good deep clean and increase the lifetime of your carpets, get in touch with us today. We'll give you the best carpet cleaning service you can get anywhere.
https://www.alpinecleaning.com/wp-content/uploads/2016/05/IMG_0965.jpg
1000
1500
RJ
https://www.alpinecleaning.com/wp-content/uploads/2016/04/Alpine-Cleaning-Restoration-General-Contractors_349px.png
RJ
2019-05-14 12:11:41
2019-07-18 10:15:23
Carpet Cleaning in Utah and Idaho