The Importance of Fire Insurance
There's been an increase in fires recently.  Not just from fireworks, although there is that, too, but also kitchen and grease fires. We've taken time to talk about safety tips for dealing with fires, but there's another thing to ask yourself. Do you have fire insurance?
Fire Insurance Might Not Cover Everything
A lot of people will have some form of insurance for fire, usually enough to cover their home. This is good, but sometimes it's not good enough. How much is everything in your home worth? If it all burns down and none of it can be saved, will you be able to replace it? Fire insurance on your home might not cover your possessions. We're fire restoration experts, but there are some things even we can't fix. We also do our best to work with your insurance, but there's limits there, too. On a few occasions, customers have had to pay more out of pocket than they should have simply because they didn't realize their policy didn't cover the full value of their home.
It's Not Always Your Fault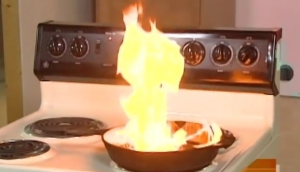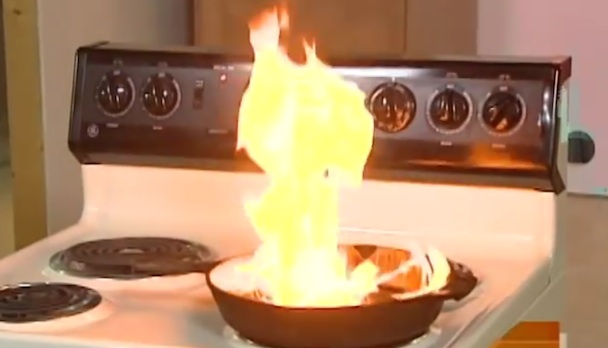 A few months ago, we covered a particularly bad case. A man in Ogden ho suffered from mental problems forgot to take his medication one day. In a fit of stress, he started a fire in his kitchen. Kitchen fires, as we said before, can be dealt with if you act quickly, but in this case, the man was in no state of mind to deal with a fire. It quickly destroyed his home before spreading to the houses nearby. The fire damaged several homes.  Unfortunately, not all of the victims had enough insurance to cover their property. We were able to restore their homes and some of their belongings, but when the insurance ran out, they were forced to replace many of their possessions out of pocket. It wasn't their fault, but it didn't matter. The insurance companies wouldn't budge an inch.
Insurance For Renters
As we've mentioned in a previous article, sometimes renters will charge extra for people who don't have insurance. They want to indemnify themselves against all liabilities, making you sign wavers on top of the extra charge. The charge is $10-$15 a month on average, which might not seem like much, but that same amount can get a fire insurance policy that will cover so much more. It's a good idea to make sure you have a good policy to cover yourself if you need it.
Better Safe Than Sorry
A good insurance policy can save you a lot of trouble. Whether you're at fault or not, you don't want to be left shouldering the burden. Since we keep seeing this problem crop up, we want to remind everyone to check up on their policy and make sure their coverage is adequate. With Alpine Cleaning and Restoration, we'll work with your insurance. We do our best to make sure you get the most out of your policies, as long as you can make sure that your policy is good enough. Since we're seeing an uptick in fires, now would be a good time to review your coverage and make sure that, in the event something goes wrong, you won't be left hanging.
And if you need any help, not just with fire, but with damage from flooding, storms, or other accidents, get in touch with us. We'll do everything we can to help you get back on your feet.
https://www.alpinecleaning.com/wp-content/uploads/2019/10/Fire-in-Layton.jpg
900
1200
Bart Caley
https://www.alpinecleaning.com/wp-content/uploads/2022/03/Alpine-Core-300x165.png
Bart Caley
2020-08-06 16:28:10
2022-10-18 18:18:10
The Importance of Fire Insurance