Happy Independence Day and Pioneer Day
Fireworks Safety and Wildfire Concerns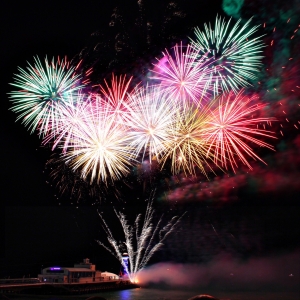 July is here and that means celebrations and fireworks! Barbecues with hot dogs and burgers! Family and friends coming for parties. It also means wildfires from people being careless, or just from the hot hot weather. Let's take a look at what's already going on here in Utah.
Four Currently Active Fires
According to Utah Fire Info, at the time of writing, there are four active wildfires in Utah. A fire in monk springs caused by lightning, one in Morgan Canyon caused by an aircraft, one in Bennion Creek caused by unknown by most likely natural causes, and the Bear fire, caused by lightning. Most of the fires are more than 50% contained, two nearly completely contained, which is good news. One is still going strong, but there are many active agencies working on it.
Fireworks Safety
So far, none of these wildfires was caused by fireworks, so that's good, but that doesn't mean we can get careless. Fireworks have caused several wildfires in Utah in the past.  Even if they don't cause wildfires, they can still start fires in residential areas that can do serious damage. It would be a good idea to review your fireworks safety rules. Please be careful as you celebrate the July holidays and be sure to follow the fireworks regulations set out by your county.
Wildfire Season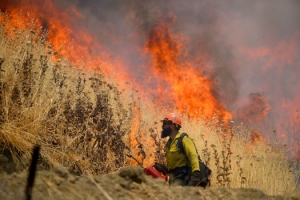 Fireworks aren't the only causes of wildfires. There are any number of things that can set the countryside ablaze. A carelessly tossed cigarette, a poorly watched campfire, lightning strikes, or even just driving a car near dry grass. We've written several articles in the past on this subject. It'd be a good idea to review some of them. You can check out our article on wildfire safety tips and our advice for preparing for an evacuation for good ways you can protect yourself and your property.
Fire Damage Restoration
Of course we hope you won't have any problems, but you never know what could go wrong. If worse comes to worse, we're here to help out. We are the best fire-restoration service in northern Utah and southern Idaho, covering everything from Salt Lake City to Idaho Falls. We've been at this for years and have a multistep process that can clean up even badly damaged items. We can save way more than you'd think possible! Feel free to watch the video tour of our facilities and see for yourself!
Let Us Help You Out
Don't be afraid to call us if you need any help with fire restoration. It's one of our top specialties. We work with your insurance agency to make sure you get the best fire restoration possible for the best price. Afterward, there won't even be the lingering smell of smoke, that we guarantee! Get in touch with us anytime you need our help!
https://www.alpinecleaning.com/wp-content/uploads/2020/07/light-new-year-s-eve-fireworks-sylvester-40663-scaled.jpg
939
1500
Bart Caley
https://www.alpinecleaning.com/wp-content/uploads/2022/03/Alpine-Core-300x165.png
Bart Caley
2021-07-08 13:14:17
2021-07-08 13:14:17
Happy Independence Day and Pioneer Day