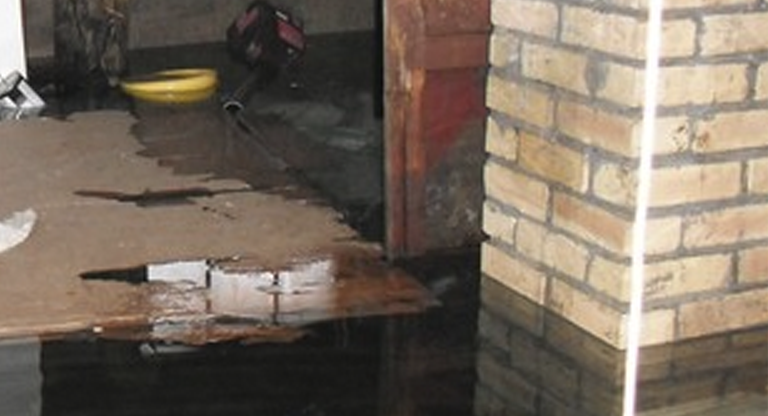 Water Damage Restoration
It's always discouraging when a flood invades your home.  If not treated quickly, water damage is disastrous to your home or office.  Here at Alpine Cleaning, we have the knowledge skills and professional equipment to put your mind at ease.  From roof leaks to pipe bursts to toilet overflows, we can take care of it all when it comes to flood cleanup and water damage.  We work quickly and efficiently to ensure that water damage doesn't ruin your walls, floors, or furniture.  We also work closely with your insurance company to cover your claim and make sure that your water damage restoration needs are hassle-free for you.  When you hire Alpine, you can rest assured that everything will be taken care of; We clean up, deodorize, and quickly reconstruct your home or business when water damage occurs
What is the flood cleanup process?
Many people experience flooding in their basement.  A flooded basement usually ruins the carpet first.  It can also damage walls and sheet rock.  Alpine Cleaning and Restoration is a full service disaster company. We work closely with your insurance company to help you with your water damage restoration needs.  We clean up, deodorize, and quickly reconstruct your home or business when water damage occurs.
Fast Response to Water Damage
Response time is critical when dealing with flood cleanup and water damage.  The brick, hardwood, and concrete will absorb water quickly.  This can cause the materials to rot and warp.  This secondary damage occurs rapidly, potentially causing thousands of dollars of damage.  The longer water sits in a structure, the more damage it will cause.  That's why here at Alpine, we guarantee a 60 minute response time for all emergency service calls in Utah and Idaho. We will do everything we can to save your structure and also guarantee that your house will pass all meter and monitoring tests, verifying your home is completely dry.  Your satisfaction is very important to us!
Rentals for Water Damage Mitigation Equipment
While we are perfectly willing to help you out, sometimes you want to tackle the job yourself.  For the DIY enthusiast, we also rent out our innovative, top-of-the-line, easy-to-use equipment.  We've got everything you need to take care of water damage and get your home or office looking great again.
Get In Touch
Don't hesitate to contact us if you have any problems with flooding or water damage.  The longer you wait, the more damage it will do and the more it will cost you in the long run.  Give us a call right away at at 1-855-4ALPINE.  We'll give your flood restoration job top priority and get a team out there immediately.
https://www.alpinecleaning.com/wp-content/uploads/2013/07/blogimg.png
416
768
Bart Caley
https://www.alpinecleaning.com/wp-content/uploads/2022/03/Alpine-Core-300x165.png
Bart Caley
2015-02-03 15:51:40
2018-12-06 10:52:35
Flood Cleanup Services